Well, it's been a long, long time...

I already told you about my latest addiction, called "Da Vinci's Demons", and how beautifully and stunningly it is filmed. Therefore, it's not only great material to make icons, but, of course, vids as well!
So, here you have it... my first Da Vinci's Demons' vid! :D

I hope you'll like it. Enjoy!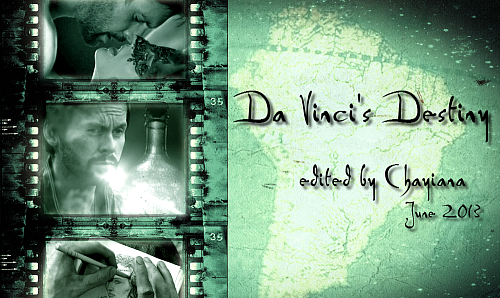 Title: Da Vinci's Destiny
Music: Forces of Destiny by Two Steps From Hell
Fandom: Da Vinci's Demons
Genre: Overview
Rating: PG-13 (includes some brief scenes of violence and sexual content)
Spoilers up to 1x08 ("The Lovers"), including the mother of all cliffhangers!
Size: 85 MB (zipped, *wmv)
Length: 2:30 min



Download or watch on Vimeo (password: Leonardo)



I'd definitely recommend downloading it. Although Vimeo is really good at it, the timing is a tiny little bit off here. :)